This Review is all about how tailwind can grow your followers stress-free. Pinterest and Instagram are some of the best platforms to use to grow traffic and conversions.
However, if you have had an account you would know that growing a large following can be a difficult process.
If this sounds like you and you want to get your business on social media then Tailwind is the perfect solution to grow your followers stress-free.
They are one of the best analytics tools on the market. They have also been trusted by many large brands and companies across the world.
We're an affiliate: This website contains affiliate links. If you click on any links and make a purchase, I will earn a commission at no extra cost to you. I have however been compensated to write this Article. For more info, click here.
About Tailwind
Tailwind was first founded in early 2011 by a previous name called PinLeague. They initially created the platform to help them with their marketing strategies to increase their social followings and automate their processes.
Since, realizing how effective their tool was, they decided to focus on creating the best marketing and analytical tool. This was for Pinterest and Instagram to help other bloggers, online businesses, and companies grow their followers.
The company became widely popular. Since being launched they have more than 700,000 users including some of the world's leading brands. They also have over 400 agencies that trust and use Tailwind as their marketing tool.
Essentially Tailwind is a faster and more convenient way to handle your social media accounts. They provide you with features including being able to schedule posts and track your conversions from your marketing strategies.
When Tailwind launched for public use, their return on investment didn't just come from Pinterest but from other platforms too.
This is why this easy-to-use, convenient and profitable marketing platform is so popular today. You can grow your followers stress-free by using Tailwind.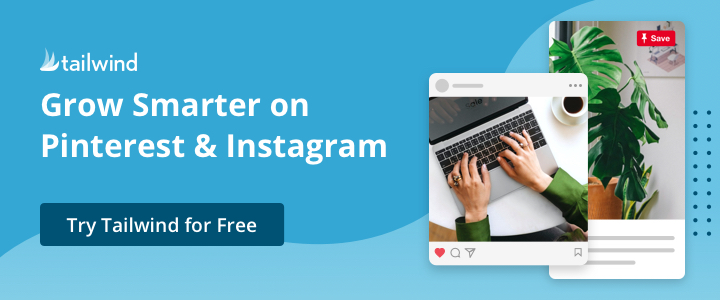 Why You Need Tailwind
If your ultimate goal is to have your Pinterest or Instagram account recognized among the many popular accounts active today then you need Tailwind.
With Tailwind, many bloggers and online businesses use this platform to grow their followers for more engagement.
Pinterest and Instagram are some of the biggest social media platforms out there not to mention have the highest conversion rates when it comes to making money online.
Businesses use these platforms to reach a larger audience to promote their website or brand.
Pinterest is a fantastic platform for websites as it's an effective way to gain traffic straight to their website. Using Tailwind will allow you to grow your followers stress-free. While pinning your boards on Pinterest, therefore pushing traffic to where you want your audience to go.
This is the same concept for Instagram. Another great social media platform where many brands in particular use to promote their products and drive traffic from their followers to their business.
To grow these followers and traffic to your business and or website you will need Tailwind. They have built-in features like multi-board pinning on Pinterest, post scheduling, and hashtag lists.
Tailwind will help you to better engage with your target audience and increase your conversions over time by using their analytics tools.
They also have a browser extension to make it easier and quicker to create and post multiple pieces of content with just one click.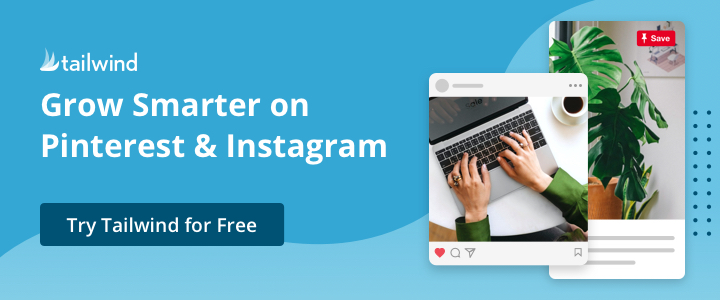 You will also be able to add a queue and link it to a schedule which is helpful especially when there is a team working together on a project for a website or business.
This would mean that you will be able to add multiple Pinterest and Instagram accounts all while being able to collaborate on different parts with the team.
Without Tailwind, you are unable to track important data associated with your accounts. This will dramatically reduce your conversion rates and you could be losing many sales and followers because you have no data to understand your target audience and what they like.
This is why you need Tailwind as they provide Key Performance tracking indicators from your Pinterest and Instagram accounts.
Not only will you be able to analyze the data coming from your accounts and better improve your content to suit your audience's needs but also give them what they like and more importantly what they want.
Tailwind also offers some Facebook functionality by making it possible for you to be able to cross post from Instagram to your Facebook page.
You will also be able to spot popular trends that are converting to continually grow your business. Overall this data pulled from your accounts will get you more sales, higher click-through rates, and grow followers.
Tailwind Pricing And Features
Tailwind will help you grow your follows stress-free with many of their features which allow you to create quick and easy posts.
Plan – Copilot can provide you with a unique, tailored marketing plan which helps you to reach potential customers and grow your audience. It's actionable and easy to follow so that you never run out of ideas for what to post next. Thus, making sure that your business remains successful.
Create – Tailwind enables you to create on-brand designs in no time with its easy and quick photo-to-design conversion. All fonts, colours and logo of your choice are applied to the design, ensuring uniformity across all posts.
Recently, Tailwind released the Ghostwriter feature to help people who are experiencing writers block or just need a quick content creation.
Ghostwriter, an AI-powered tool, quickly delivers high-quality written work. It has been trained on the same practices used by professional marketers which ensure near perfect copy and great results. This is definitely a helpful asset for anyone looking for help in writing content.
Schedule – Tailwind simplifies your social media content management by automatically posting it for you.
It's so much easier to be organized with this convenient solution. Tailwind's optimized scheduling can help you maximize your engagement and reach. Its algorithms determine the best times to post based on when your audience is most likely to respond. This ensures that your posts are being seen by more people.
Furthermore, to help boost lead generation, automated email sequences are used to nurture leads. You can also streamline your social and email marketing tasks in one place – no more uploading, downloading or saving files between tools.
Also have all your social media posts organized in one place. With the filterable calendar, you'll never have a hard time managing your posts.
Optimize – Integrating your email and social media marketing will enable you to reach and engage with new customers, leading to increased conversion rates.
Reach a larger audience by selecting hashtags that are both highly popular and closely related to your business. On social media, hashtags can have a great impact on visibility.
Keep your customers up-to-date with the latest posts and products by utilizing Instagram's shoppable feed. Add to this, you'll also drive more traffic to your website, as users can directly buy whatever they like from their Instagram feed.
Finally, Tailwind Communities enable you to make connections with creators, gain inspiration from creative concepts, and foster relationships with more than 20,000 people.
Tailwind allows you to create a free account for Pinterest and Instagram or you can decide on any of their 3 paid plan offers.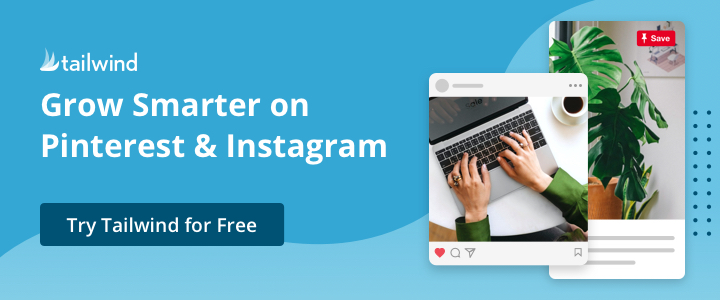 The free account gives you access to try out all their features and has no deadline except you will only be able to schedule up to 20 posts per month on Pinterest and Instagram as well as an additional 20 posts per month on Tailwind Create. You also will have access to 5 Tailwind Communities with 30 submissions monthly.
If you feel the limited amount of posts monthly with the free account is not enough, I would recommend you invest in either the Pro, Advanced or Max Plans. Their paid plans can be paid either monthly or annually.
Likewise, if you are interested in creating a free account or purchasing any of their paid plans click here.
What Is Tailwind Smart Guide?
To improve Pinterest's overall marketing, Smart Guide was created.
Smart Guide lets you know when are the best times for posting and other recommendations to expand your growth potential on Pinterest.
It's important to be aware of Pinterest Spamming. This is when many pins in a short period are created to promote one thing while the links attached send you somewhere else.
Pinterest accounts are often suspended because of misleading links and disguised pins. This has happened to many accounts that perhaps are not spamming purely because of the volume of pins they are creating.
Tailwind is fully aware of this problem. There are 2 ways Smart Guide can prevent you from getting your account suspended:
1. It monitors your pinning frequency and warns you if you need to reduce your overall reach.
2. It helps to keep all your Pinterest marketing in order
Frequently Asked Questions
Q: Can anyone use the Tailwind App? Answer: Yes, the mobile app can be used for all Android and IOS devices however you can only add a new Tailwind Instagram account on the mobile app. To add a new Pinterest account, you will need to use a desktop.
Q: How many communities are there on Tailwind? Answer: There are over 4,000 Tailwind Communities to choose from. Within these communities, you will find friendly and engaging influencers who all want to see each other grow.
Tailwind communities allow you to find high-quality content to share and place your hard work in front of the right people who will give you the best chance of a sale.
Q: I'm concerned, is Tailwind worth the price? Answer: Tailwind is a marketing tool you didn't think you needed. It is very popular and has great feedback from already subscribed users online.
Tailwind will help you grow and expose you to more traffic and potential customers for your business.
Don't just take my word for it, try out Tailwind's free accounts yourself or any of their paid plans and also become a happy customer.
Pros And Cons
| POSITIVES: | NEGATIVES: |
| --- | --- |
| 1. Budget-friendly | 1. Tailwind doesn't guarantee or offer live chat support at all times to all members. |
| 2. High-security | |
| 3. The interface of the actual platform is extremely user-friendly | |
| 4. Tailwind comes with very helpful step by step tutorial videos to help you along your way to success | |
| 5. The scheduling algorithm gives Pinterest and Instagram posts the best chance of exposure | |
Conclusion
Overall Tailwind is a great platform to grow your followers stress-free. You will be blown away with all the success you will be having by using this tool on Instagram and Pinterest.
Anyone looking to grow more followers, engagement, and conversions should be using Tailwind as their number 1 marketing tool.
Tailwind was designed to increase the likelihood of exposure and increase your chances of having success on these social platforms. Growth is everything when building an online business.
Always remember that how you use your time is important. Don't waste it if you don't have to, get Tailwind today. Being productive and working smarter should always be the number one goal.
Latest Articles: